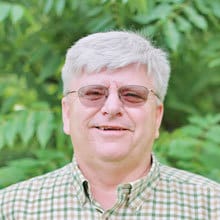 Monte Humble
General Manager / Co-owner
Employed Since: 1985
I started as Service Manager for Christner Chevy/Olds in January 1985. I moved to the sales department in mid-1986. Gerry Fesler purchased the store in the fall of 1986. The store was then renamed to Fesler Chevy/Olds. Early in 1989 the Ford, Lincoln, and Mercury franchises were added to the Chevrolet and Oldsmobile franchises, the dealership would now be known as Fesler Auto Mall. My brother in-law, Jim Pedrick and I purchased Fesler Auto Mall in 1997. From Service to Sales to Dealer this was my career path. My good loyal customers and my family have made this a great career!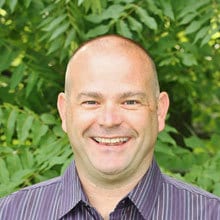 Brian Starnes
Co-Owner/Sales Manager
Employed Since: 1996
I started in sales, right here, at Fesler Auto Mall in 1996 and have been hooked ever since. In 2010 my dream to become owner was realized. Every day, I look forward to serving my family, friends, employees and my community.

My wife and I have two sons, Brayden and Brycen. We have called Douds, Iowa our home since 2003. My main hobby would be my two sons' academic and athletic interests. That's enough for a full time job in itself. I look forward to helping you with all of you automotive needs.